21 meter by 15 meter stretch tent with doors
A bonnie set up for an evening wedding dance.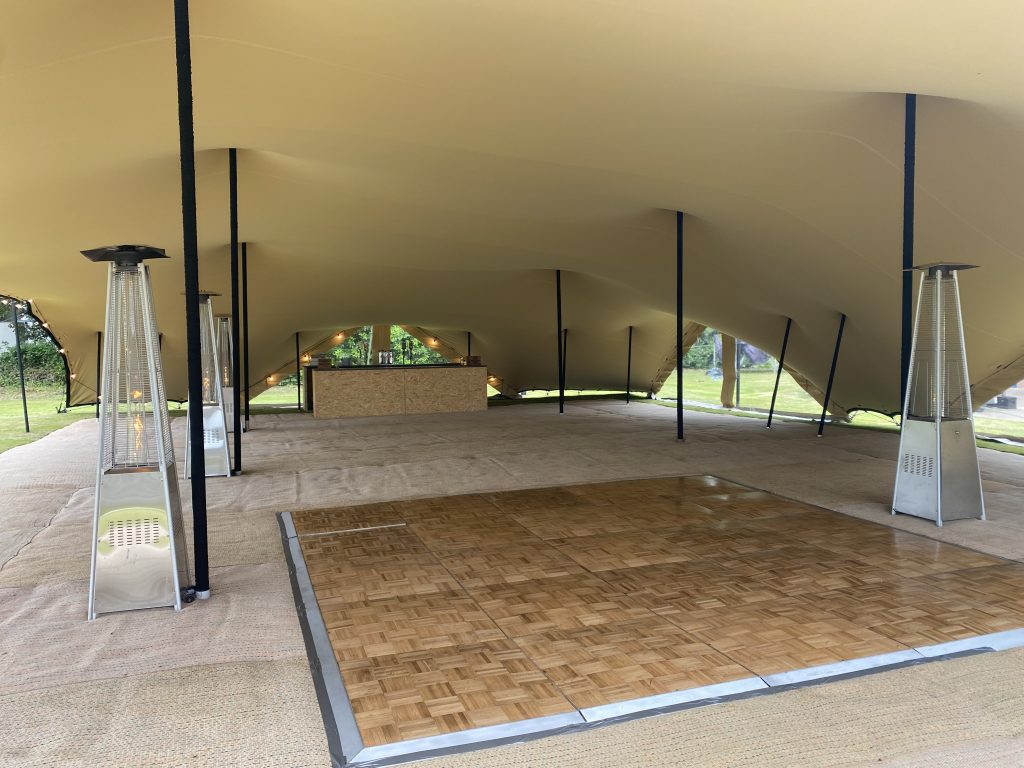 This tent can be configured by 21 x 15 metres or 10.5 x 30 metres. Seating 160 for a wedding meal. It can be fully enclosed with our doors or open sided.